Rolling Tile Ridge Cap Roll Forming Machine
Maklumat Profil:
Rolling Tile Ridge Cap Roll Forming Machine adalah mesin automatik, yang boleh menghasilkan topi rabung sebagai permintaan anda. Sekiranya anda mempunyai lukisan terperinci helaian topeng ridge, sila hantar kepada saya, kami boleh merancang roll membentuk mesin ridge cap mengikut saiz cap rabung anda.
Item

Specification

Material

Type

pre-painted galvanized steel sheet

Thickness(mm)

0. 4 -0. 6

Yield strength(mpa)

235 -345

Roller material

45#Chrome steel

Shaft diameter (mm)

about 55

Forming speed(m/min)

About 15

Step distance

Adjustable according to requirement

Speed adjusting mode

AC Frequency

Roller drive

Decelerating motor + Chain drive

Cutting mode

Hydraulic cutting

Cutter material

Cr12 mold steel

Length measurement

Encoder

Control mode

Mitsubishi PLC

Operating mode

Button + Mitsubishi Touch screen

Main motor power(kw)

5.5KW (Depend on final design)

Hydraulic station power

5.5K W (Depend on final design)

Total power(kw)

11KW

Uncoiler's loading capacity

Max. Capacity: 3000kgs

Machine`s size

About 7*1*1.5m (Depend on final design)

Machine weight

About 5000kgs

Components of machine:

Decoiler

1set

Feeding & guiding device

1set

Main roll forming machine

1set

Pressing device

1set

Hydraulic cutting system

1set

Controlling system

1set

Run out table

1set

Process flow:




Decoiler -- Feeding & Guiding -- Roll Forming-- Pressing--Hydraulic Cutting - Product to Run Out Table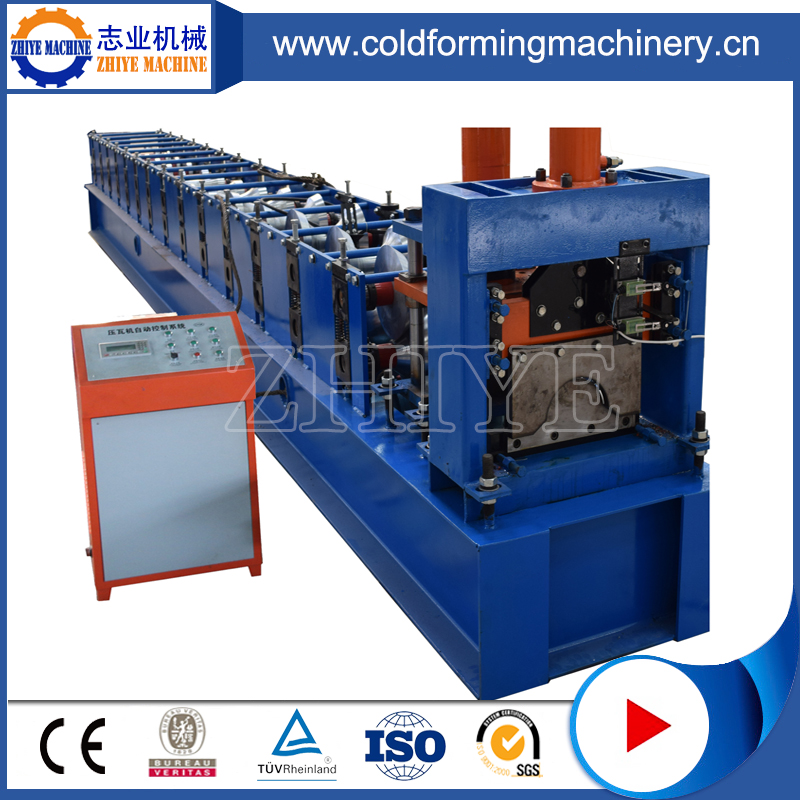 Komponen mesin:
1. Manual Uncoiler:

Penggunaan: Ia digunakan untuk menyokong gegelung keluli dan tidak dapat dikitarnya dengan cara yang boleh diubah. Gegelung keluli tergelincir dengan tangan.
Kapasiti memuatkan: 5T
Diameter dalam: 500-508mm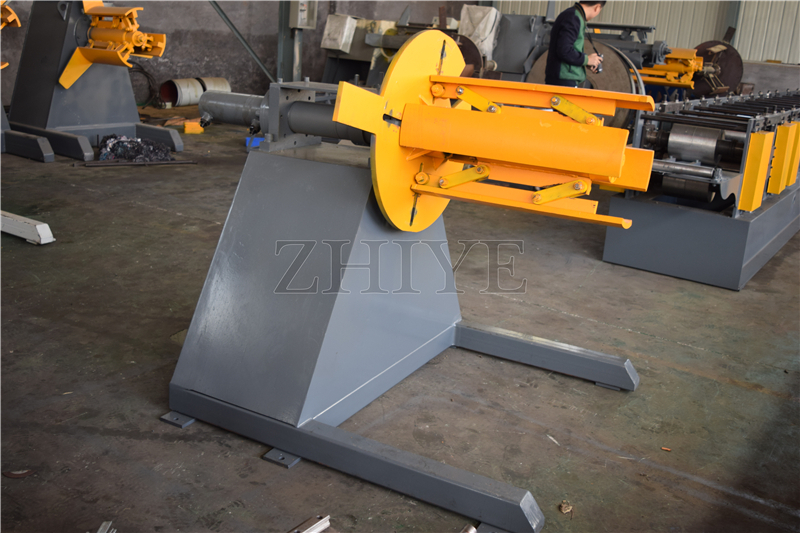 2. Jadual Pemakanan:
Letakkan bahan mentah (plat keluli) melalui pantai untuk menghasilkan dan memproses, ia boleh menjamin bahawa produknya kemas. Selari dan semuanya adalah keseragaman. Sila rujuk peraturan peralatan untuk mengetahui fungsi mencari sudut besi.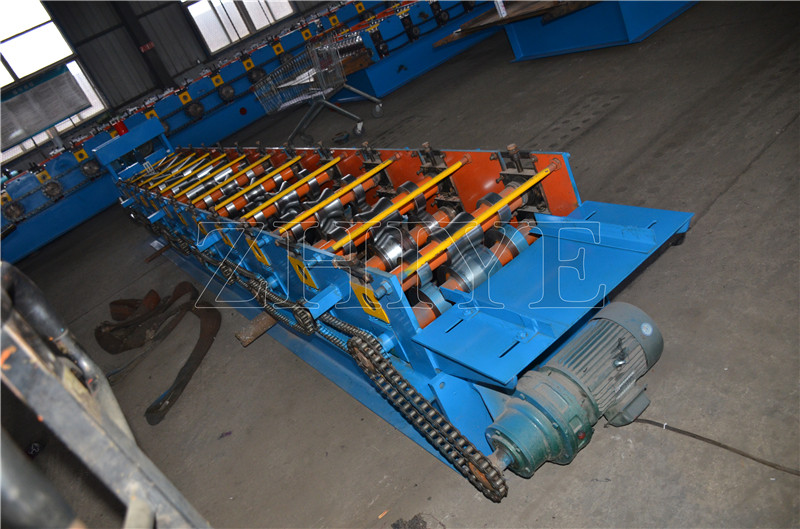 3. Mesin membentuk gulung utama:
Bahan penggelek: 45 # keluli, penggelek permukaan menggilap, penyaduran keras. Permukaan yang digilap dan rawatan haba ke arah acuan juga boleh mengekalkan pengacuan. Permukaan plat licin dan tidak mudah ditandakan apabila ia dicap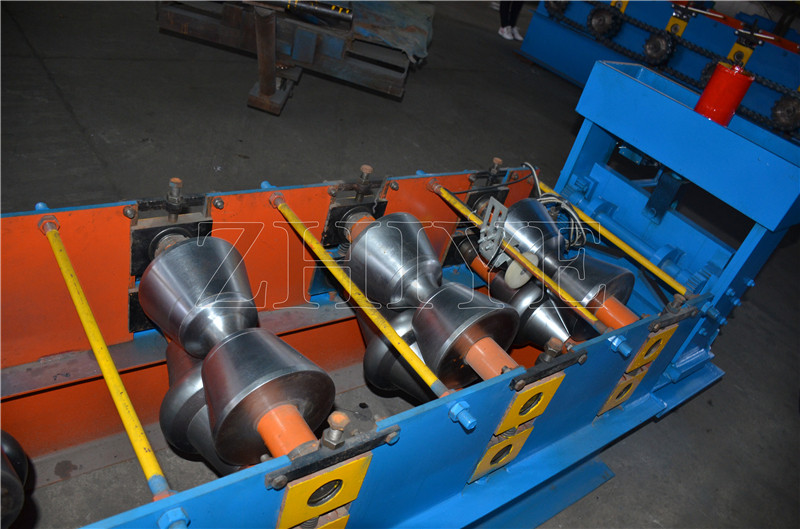 4. Sistem hidraulik:
Minyak hidraulik: 40 #.
Minyak hidraulik ke dalam tangki minyak hidraulik, pam memacu mesin pemotong untuk memulakan kerja pemotongan.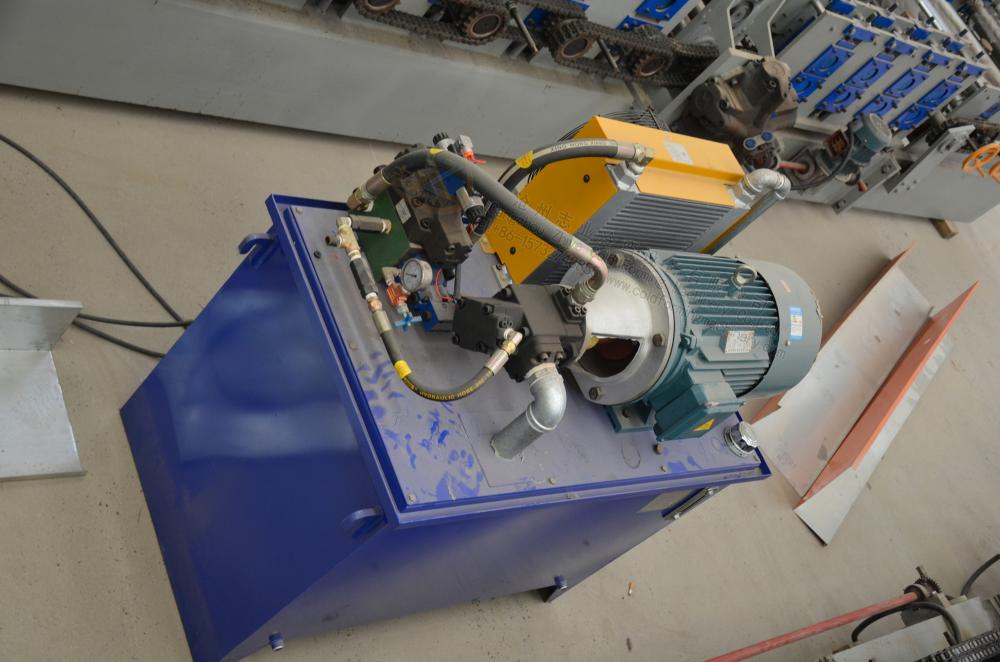 5. Mekanisme Rising: Ia menggunakan pemacu hidraulik dan lokasi automatik untuk menentukan dimensi dan memotong produk sasaran. Bahan pisau: Cr12, rawatan quenching.
Pakej Dan Penghantaran:
Kaca Warna Roof Tile membentuk pakej Mesin: Bogel, dengan kain kalis air dan harus menyelundup-kayu. Sistem kawalan komputer yang diimport dengan kain dan papan kad kalis air.
30 HARI KERJA SELEPAS DEPOSIT DEPOSIT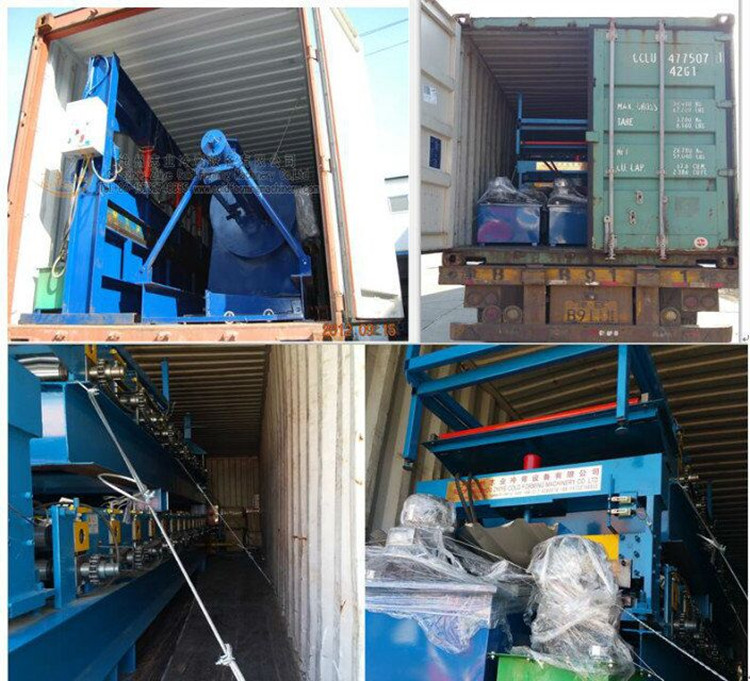 Servive kami:
Kami menyediakan sokongan teknikal untuk seluruh kehidupan. Sementara itu, jika ada bahagian yang rosak dan tidak buatan, kami akan menghantar anda yang baru secara percuma. Apabila memerlukan juruteknik pergi ke luar negara, kami akan menguruskan juruteknik. Tetapi pembeli perlu mengambil semua kos, termasuk tiket Visa, Roundtrip, penginapan yang sesuai dan membayar yuran perkhidmatan kepada juruteknik dengan $ 150 / hari

Hubungi: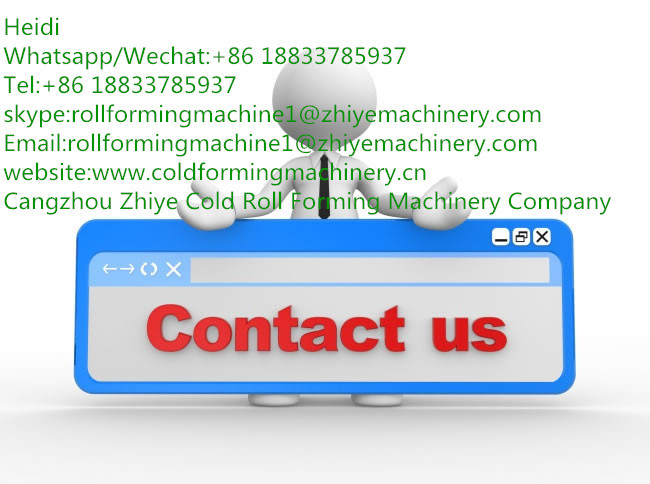 Kategori produk : Barisan Pengeluaran Cap Ridge > Talian Penghasilan Cap Ridge Dengan Sistem Penetapan