Steel Construction Floor Metal Decking Floor Forming Machine
Penerangan Produk:
* Gudang Bahan Bangunan Floor Metal Decking Floor Forming Machine. Panel dek lantai ini mempunyai gelombang yang tinggi, kekuatan tinggi. Ia dibentuk dengan konkrit, yang mempunyai pelekat yang baik. Ia bukan sahaja menjimatkan banyak acuan sementara, tetapi juga menjimatkan jumlah konkrit. Juga lembaran panel mengurangkan beban kekal struktur. Oleh itu, kuantiti keluli keseluruhan projek dikurangkan dan dapat menjimatkan wang pasti.
Parameter teknikal barisan produk:
NO.
Item

Characteristic

1.
Processing Material

GI

2.
Processing Thickness(mm)

0.6-1.6mm

3.
Main Frame/Middle plate


H400 Steel Beam/

20mm Steel plate

4.
Material of Rollers

Gcr15,with heat treatment

5.
Diameter of Shaft

100mm,with heat treatment

6.
Number of Rollers

26 stand rollers

7.
Production Speed

0-14m/min

8.
Roller Driven

Decelerating Motor+1.2" double Chain Transmission

9.
Cutting Model

Hydraulic Profile Cutting

10.
Length Measurement

Encoder

11.
Control Style

PLC

12.
Operation Model

Button + Touch Screen

13.
Total Power

27.5kw

14.
Voltage

380V 50HZ or at buyer's request

15.
Testing Material

Q195

Aliran kerja:
Membongkar helaian helaian - membentuk roll --- mengukur panjang --- memotong panel --- panel kepada penyokong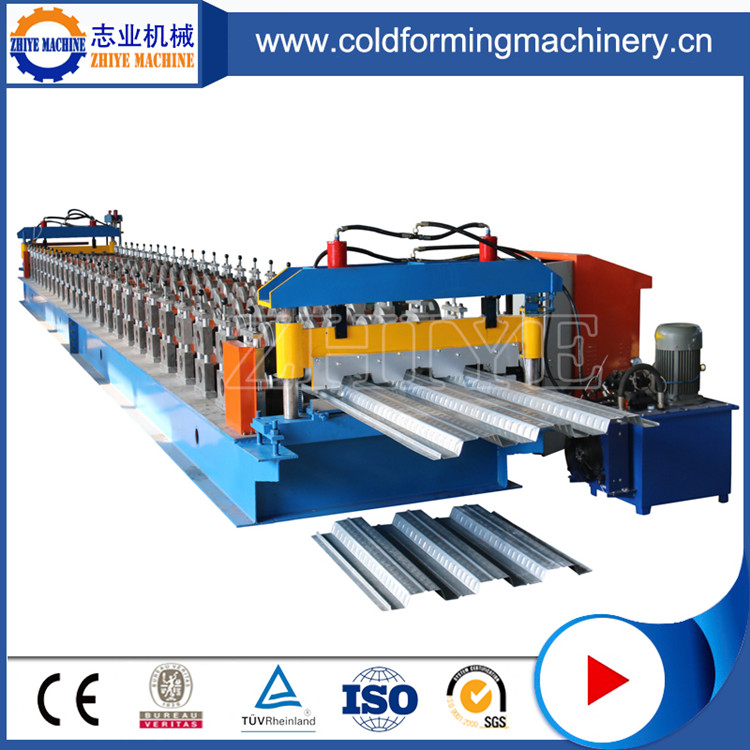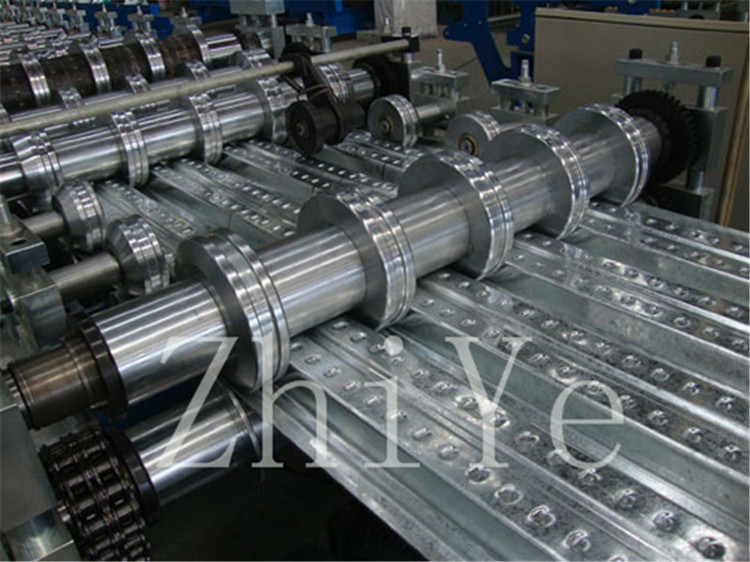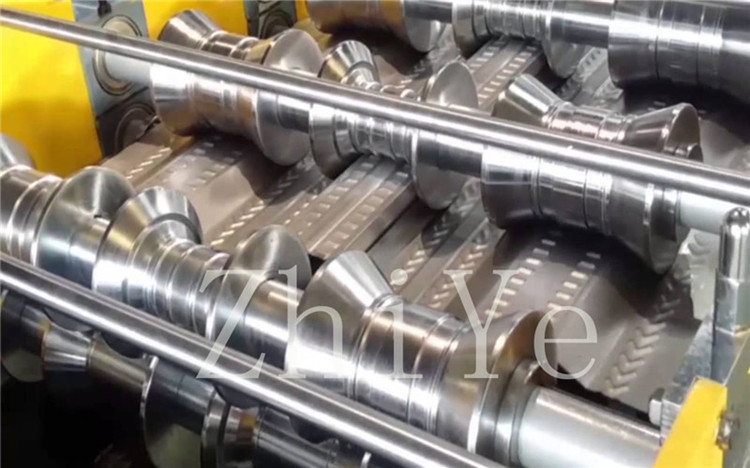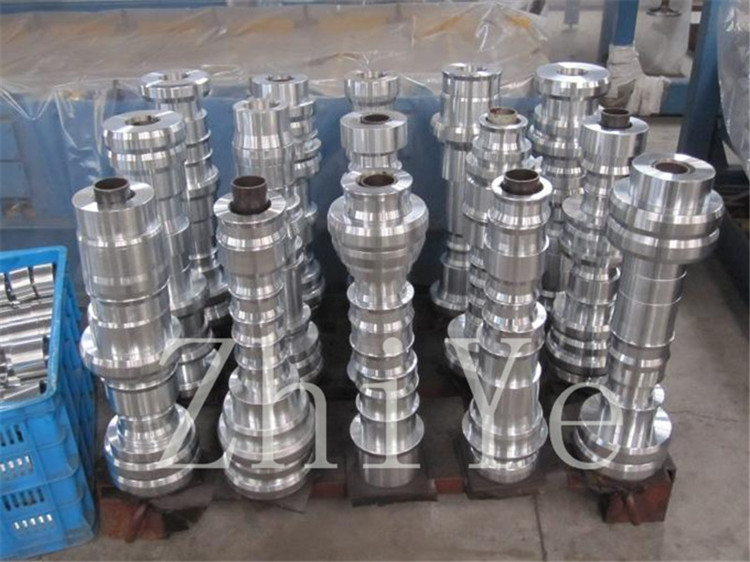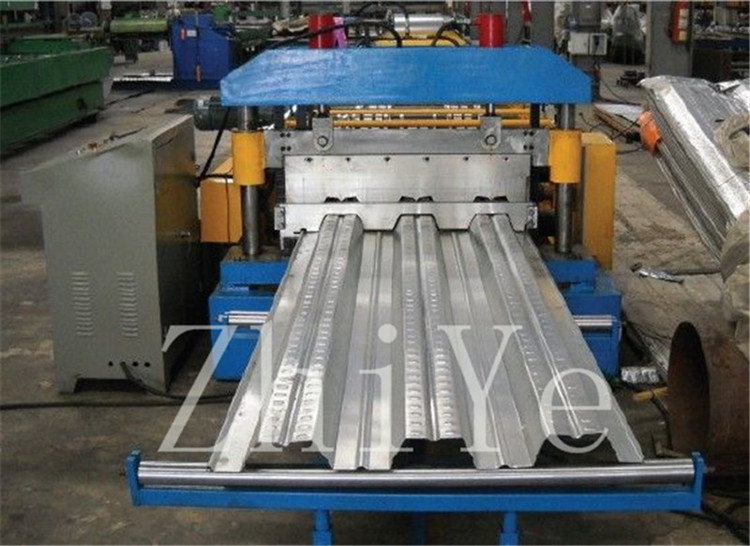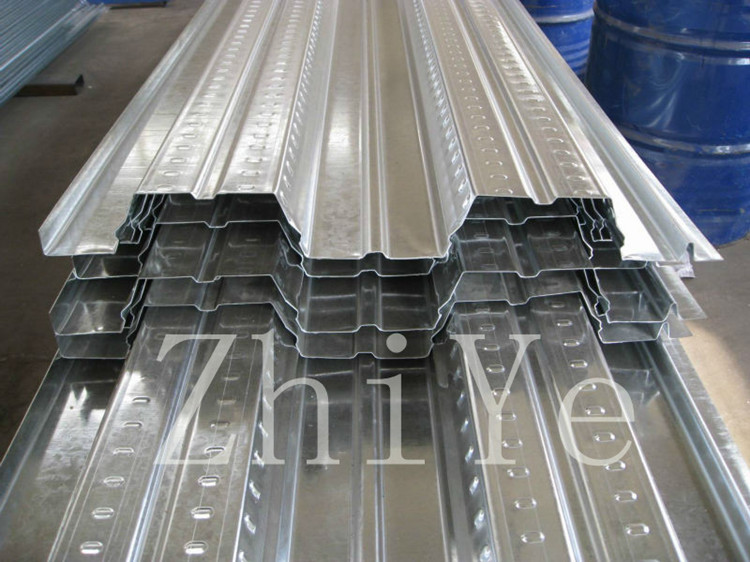 Pembungkusan & Penghantaran:
1, kami mempunyai juruteknik profesional untuk memuatkan Dijamin beban barangan ke dalam bekas tanpa sebarang kerosakan.
2, bogel, dengan kain kalis air dan batang kayu. Sistem kawalan komputer yang diimport dengan kain dan papan kad kalis air.
3,30 hari bekerja selepas menerima deposit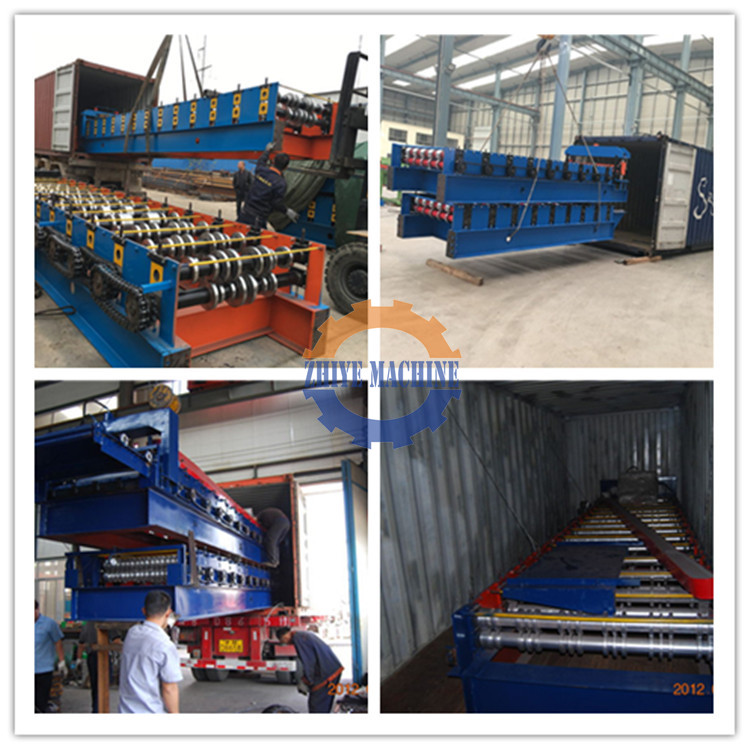 Perkhidmatan kami:
Kami menyediakan sokongan teknikal untuk seluruh kehidupan. Sementara itu, jika ada bahagian yang rosak dan tidak buatan, kami akan menghantar anda yang baru secara percuma. Apabila memerlukan juruteknik pergi ke luar negara, kami akan menguruskan juruteknik. Tetapi pembeli perlu mengambil semua kos, termasuk tiket Visa, Roundtrip, penginapan yang sesuai dan membayar yuran perkhidmatan kepada juruteknik dengan $ 150 / hari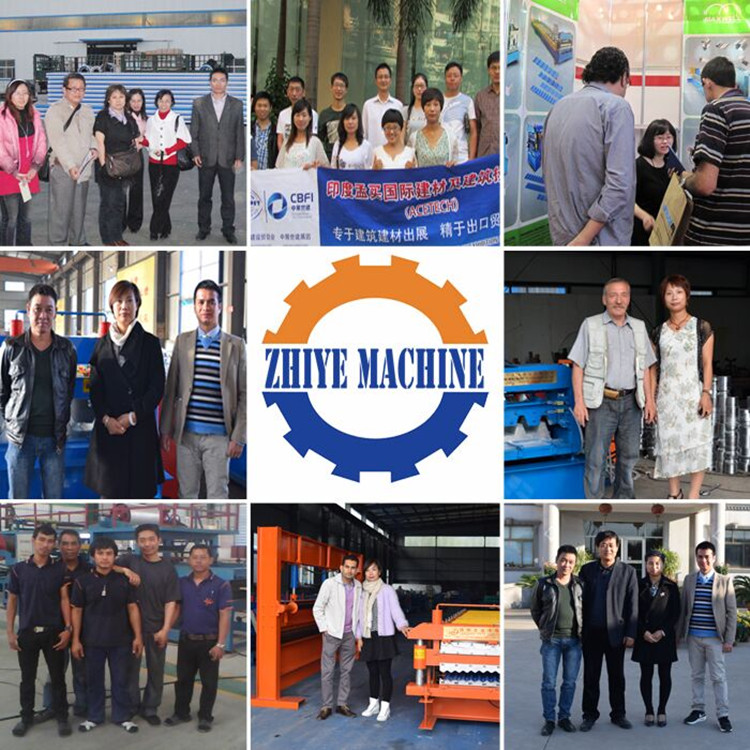 Maklumat Syarikat:
Cangzhou Zhiye Cold Forming Machinery Co, Ltd adalah pengeluar di China
* Ia ditubuhkan pada tahun 1996, kami mengkhususkan diri dalam pelbagai jentera membentuk sejuk dan jalur produksi automatik.Produk utama adalah: bumbung / dinding panel roll membentuk mesin, roll gulungan membentuk mesin, C / Z / U purlin roll membentuk machiens, lantai decking roll membentuk mesin, baja baja jentera roll membentuk mesin, mesin membentuk roll mesin, dan mesin serba guna.
* Produk kami pada skala yang besar telah dijual kepada m bijih daripada 50 buah negara dan wilayah, bagi Rusia, Myanmar, Mongolia, Rumania, Iraq, selatan Korea, Kanada, Mozambique Bahrain, Bolivia, Angola, Paraguay, Turki, Sri Lanka, dan lain-lain Penampilan cantik, pembinaan yang munasabah, reka bentuk cantik jubin telah memenangi penghargaan sejagat dan pujian daripada para pelanggan di seluruh dunia.
* [Mengawal setiap butiran, melakukan kerja yang baik dalam setiap produk "adalah teragak-agak sebagai usaha mengejar produk kami.
* [Sediakan perniagaan jangka panjang, menemui jenama seratus tahun "adalah matlamat syarikat. Kami sangat berharap untuk mencipta masa depan yang lebih baik dengan anda sama sekali.

Sijil:


Digunakan secara meluas: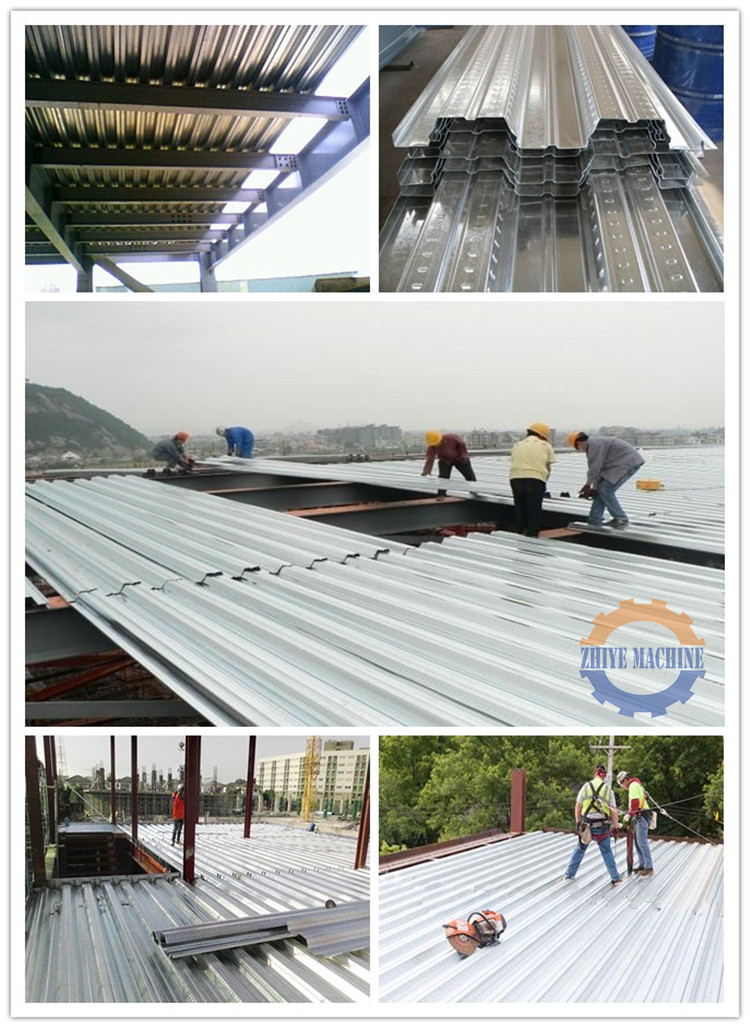 Hubungi kami: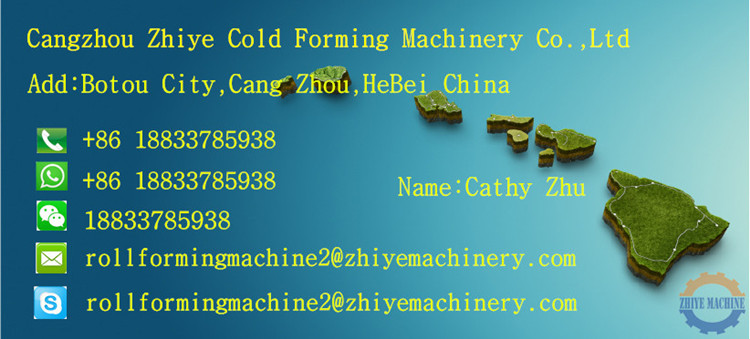 Kategori produk : Floor Decking Panel Rolling Forming Machine